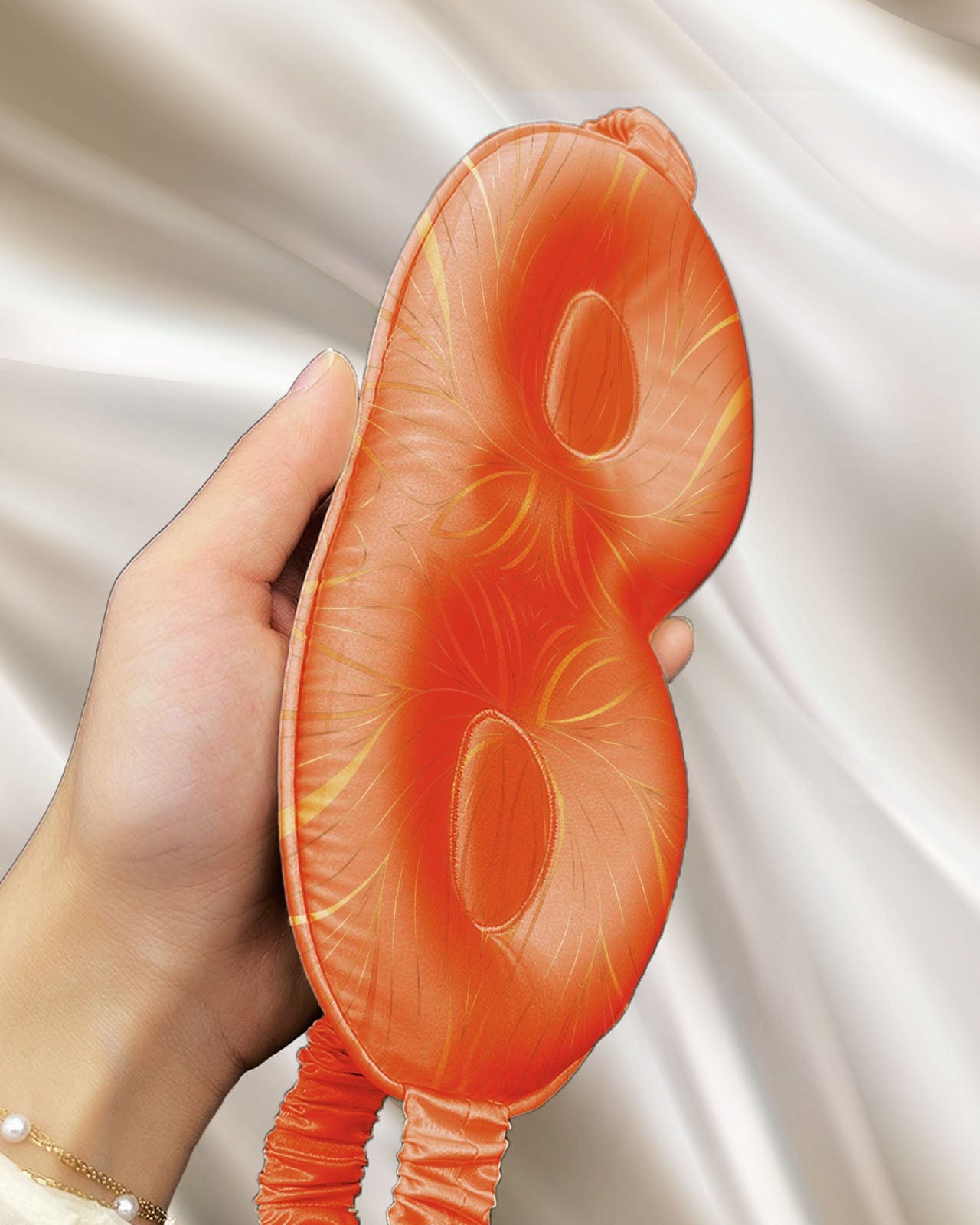 FEELITS Royal Mulberry Hyaluronic Acid-Infused Silk. Natural Beauty 3D Contour Eye Mask- Aurora Series | Super Early Bird Deals Now
Awaken your natural beauty with Feelits Aurora Silk series. Soothing silk meets innovative design - our 3D contoured eye mask with hyaluronic acid-infused mulberry silk: pamper your lashes, embrace ultimate comfort.
Natural Beauty: Experience the ultimate fusion of beauty and comfort with our hyaluronic acid-infused mulberry silk eye mask. Wake up to nourished and hydrated skin while indulging in a restful slumber.
Protect your Lashes: Embrace unparalleled comfort with our innovative 3D-contoured eye mask. Say goodbye to eyelash pressure and hello to a rejuvenating sleep experience.
SweetDream: Fall into a deep sleep quickly, get efficient relaxation, relieve psychological anxiety, and allow you to wake up refreshed and revitalized, moving past fatigue.
Royal Mulberry Silk: ONLY best raw silk, making the highest 6A grade (top5%) silk with 22-momme, and certified STANDARD 100 by OEKO-TEX®. Skin-friendly and antibacterial.
Unique Design: The extraordinary senior handmaking skills unite with the customized adjustable band by the hidden buckle design, offering you the most suitable comfy&smooth salon sleep experience.
Perfect Gift: Gifts for all – any occasion and any holiday to be made exceptionally special with that special someone. Special gift inspired by Aurora's Phenomena and Mythology.
- Free Shipping On Sitewide(No Taxes/4-6 Business Days Delivery)
-30-Day Money-Back Guarantee (Risk-free Returns)
- Additional 100 Night Trial Promise for Silk Pillowcases & Silk Eyemasks
- P.O. Boxes and Military Addresses (APO, FPO) cannot be delivered.
You Deserve The Best Sleep Care
For a Healthy & Beauty Life.
Everyone spends nearly a third of their time asleep, so sleep quality and bedding items have a big impact on our health and skin beauty.
Pattern Inspired by Aurora's Phenomena and Mythology
Witness the fusion of nature's beauty and mythological elegance. Bathed in the rare orange shades of the aurora, creating the aurora goddess's ethereal face. The delicately woven facial features embody grace and allure, transporting you to a realm where comfort meets enchantment.
Invent Best From The Clear Differences.
Once feel it, love it.
Why Feelits Silk?
Best Luxury Royal Mulberry Silk
We are based on the strict principles of the royal criteria in Suzhou, choosing the best raw mulberry silk, making the highest grade (6A) mulberry silk with 22 momme thickness, for ultimate silky and care, which had been tested and shown to significantly reduce friction and absorb significantly less face cream.
Besides, all the fillers of the eye mask are 100% pure and natural long-strand silk floss. And all products are certified STANDARD 100 by OEKO-TEX® which tested for textiles' harmful substances and means is friendly to skin.
Senior Craftsmen Handmade
Superior quality silk materials unite with the expert craftsman's tools to create unmistakably stylish silk pieces, generated by meticulous actions and extraordinary manual skills. Our senior craftsmen all own over 10 years of design and sewing experience, they focus on every detail carefully of production and create every product as a proud craft.
Best VIP Services
We provide our customers with a personal silk expert service for health suggestions and solving any product problems quickly. Furthermore, you can enjoy a full 100-night of risk-free use to experience all SweetDream products which means a MONEY-BACK GUARANTEE for any disappointments.